Bear Aware Seminar
The PSPOA is hosting a Bear Aware seminar
on Sunday, March 19th from 1:00-3:00 PM at the PWS Community Center.
Bears will be emerging soon. Being bear-aware protects your home and property and can also save a bear's life.

Guest speaker, Nick Cundall, District Wildlife Manager for the Pinewood Springs area with Colorado Parks and Wildlife will be conducting the Bear Aware seminar with the Pinewood Springs community on how to safely coexist with bears. Space is limited. Please RSVP at [email protected] or 303-823-5489.
Pinewood Springs
Fire Protection District
Wildfire Community Preparedness Day Event
May 6th, 2023 – starting at 9:00 AM at the Pinewood Springs Fire Station

Wildfire Community Preparedness Day is a national campaign that encourages people and organizations everywhere to come together on a single day to take action to raise awareness and reduce wildfire risks.

Wildfire Community Preparedness Day or Prep Day is Saturday, May 6th.
PSFPD is hosting a Prep Day event on May 6th at the Fire Station.

National Fire Protection Association, Wildfire Community Preparedness Day
nfpa.org/wildfireprepday

Colorado Department of Fire Protection & Control, Department of Public Safety
dfpc.colorado.gov/communityfireprep

Learn more about the PWS Community Wildfire Protection Plan (CWPP), what you can do to prepare for emergencies, ready your property for wildfire, prepare for evacuation, create defensible space around your home, and more.

Bring the kids for tours of our fire station and a look at our fire engines and equipment.

After the event, head home and complete ONE task toward preparing your property to withstand wildfire. Take Action to Prepare Your Home & Property for Wildfire Create Defensible Space
Estes Park Rotary
Duck Race
Mark your calendar for May 6, 2023!

The Duck Race is a community fundraising opportunity to raise funds for your charity of choice.

By selecting our Pinewood Springs Fire Protection District as your charity of choice, $19 of every duck adoption sold goes directly to our fire department to purchase life-saving emergency equipment.

A total of $5,548 of funds were raised for the Fire Department in 2022.

Ducks can be adopted online up until the race starts.

Stay tuned. Duck Adoptions for 2023 will open soon!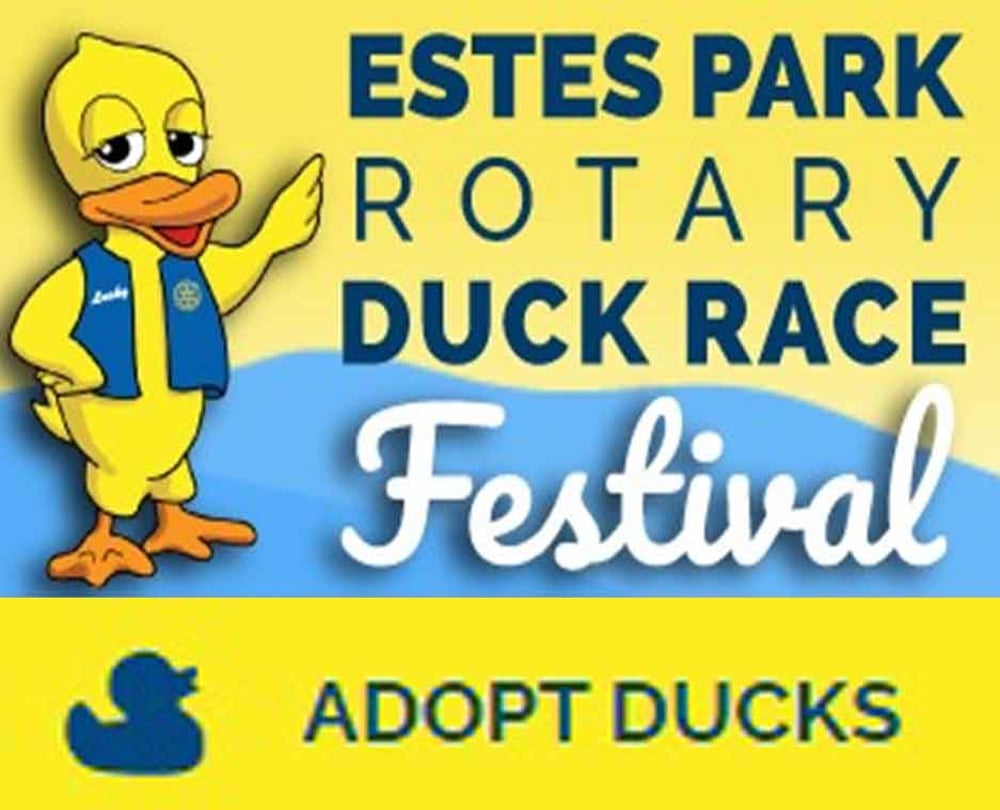 PSPOA Annual
Tubs Park &
Crescent Lake Park
Community Clean-up Day
Saturday, May 20, 2023 - 9:00 AM – 12:00 PM

Meet at the Tubs Park - 50 Pima

VOLUNTEERS NEEDED!

HELP KEEP OUR COMMUNITY PARKS
CLEAN, SAFE & MITIGATED.

Paper yard bags and a trailer to haul it all away will be provided. Bring your yard tools, weed-eaters, rakes, knapweed-pulling hand tools, wheelbarrows, gloves, etc.